UV GLOW PINK & YELLOW "THE NEW IDEAL" HAND PAINTED VINTAGE BIKER JACKET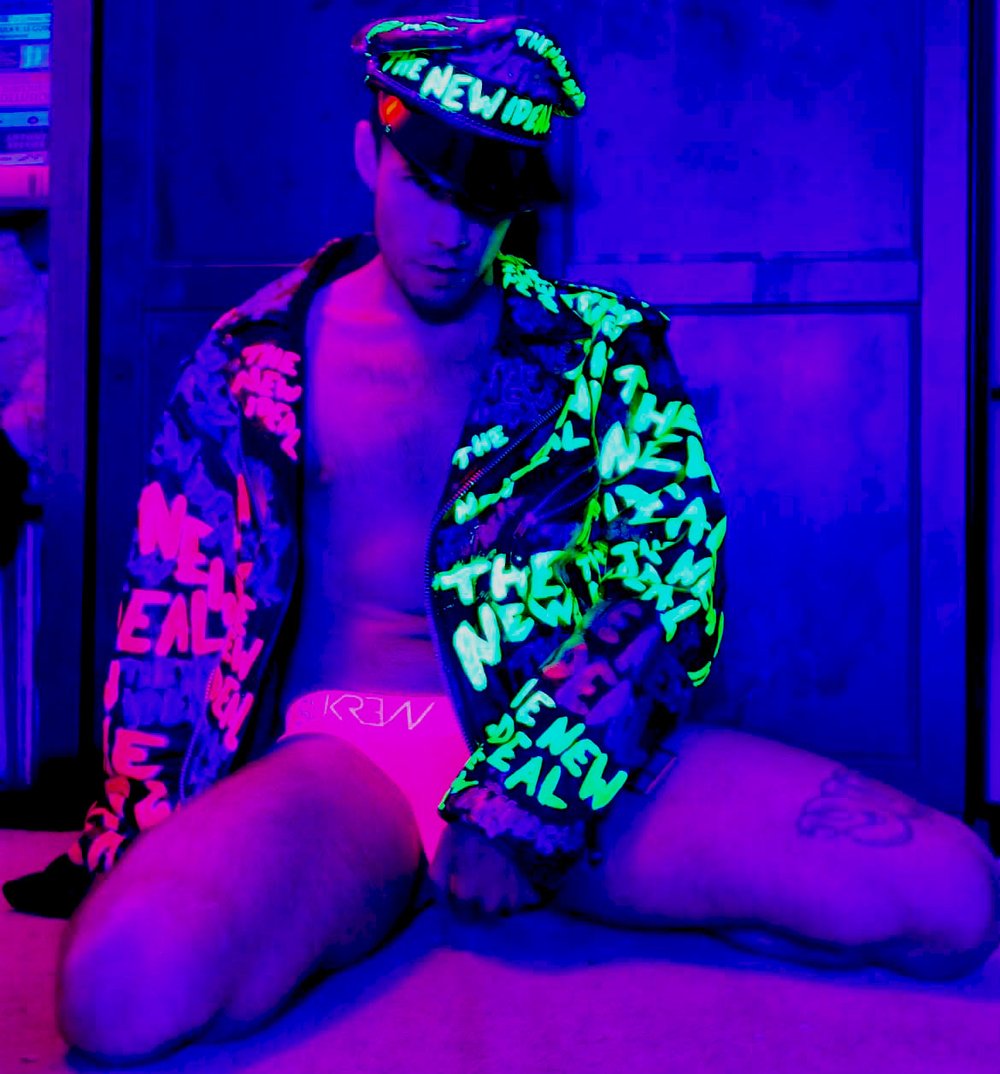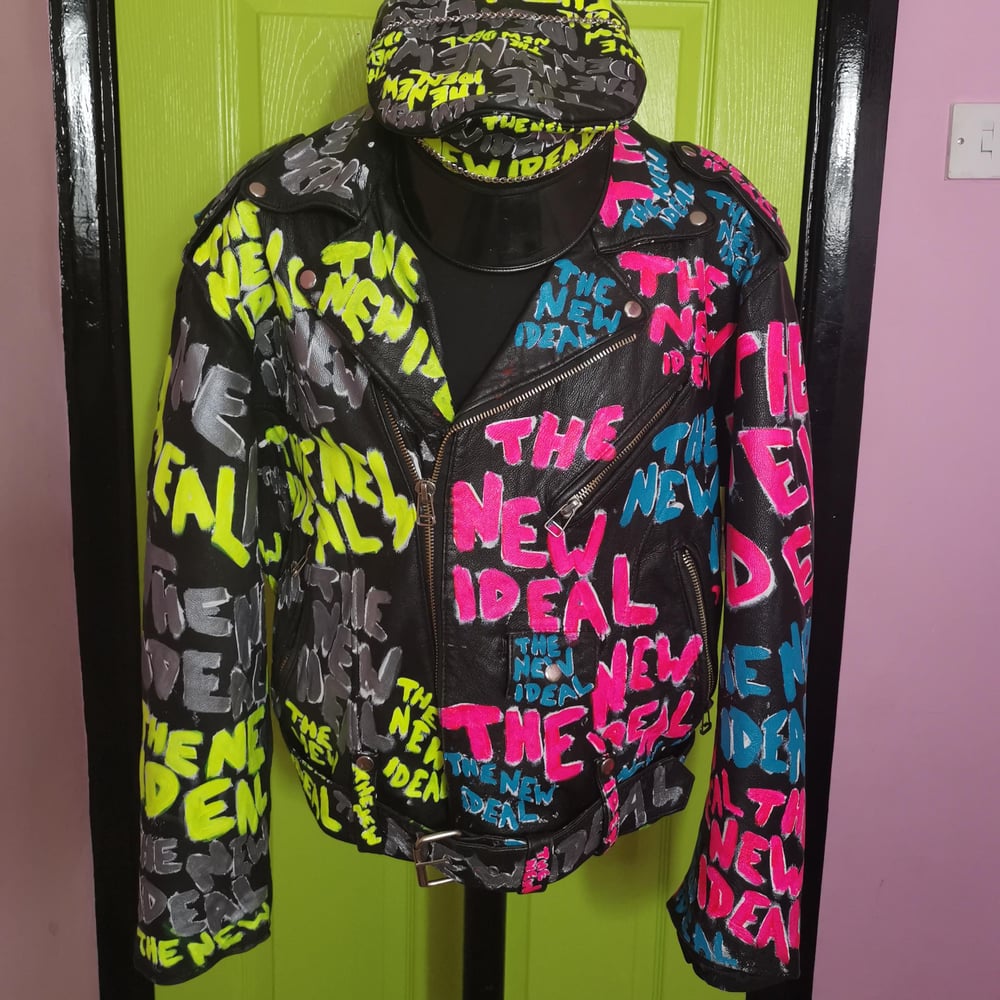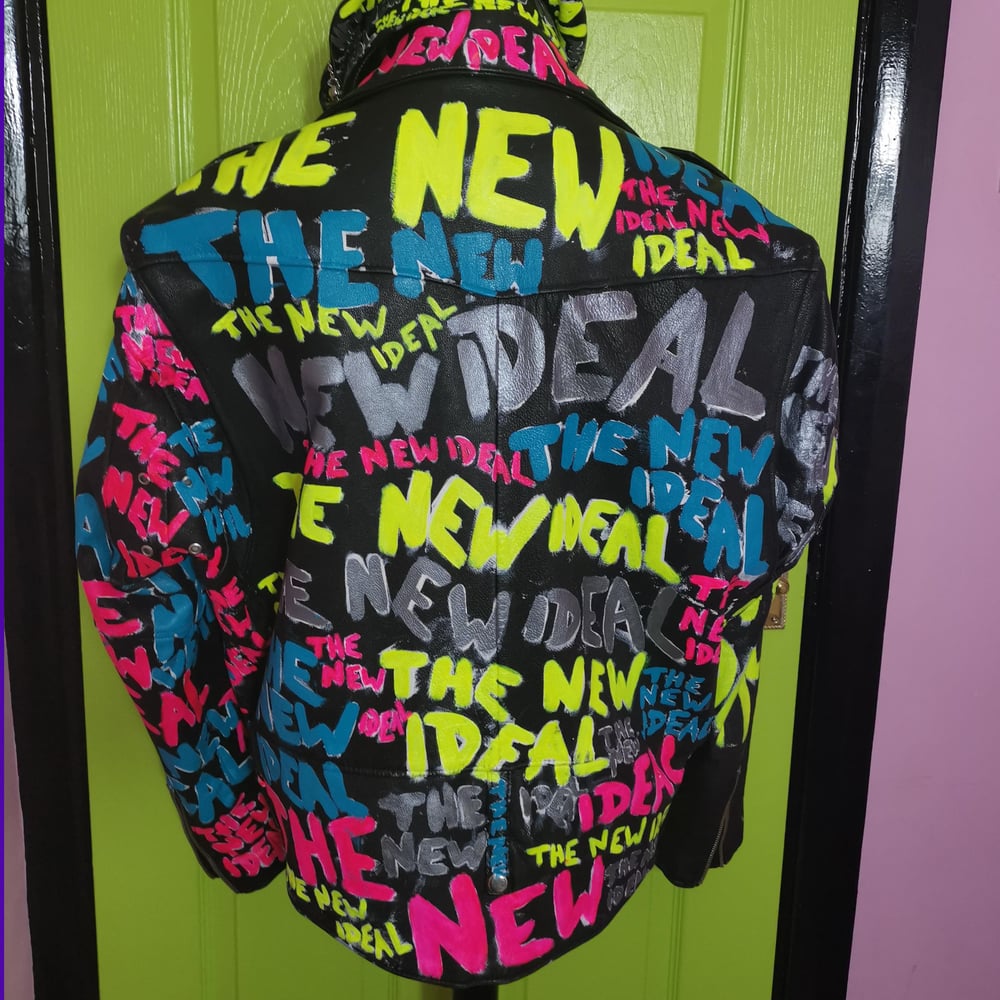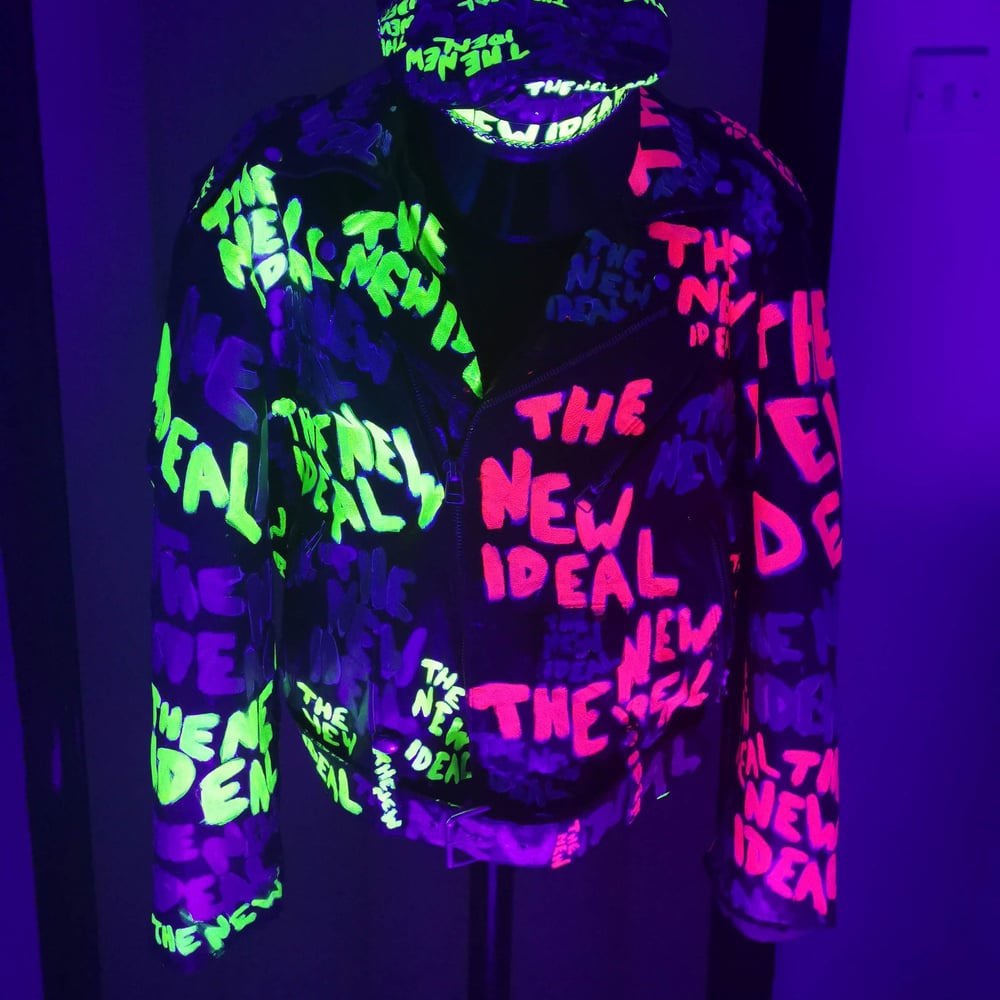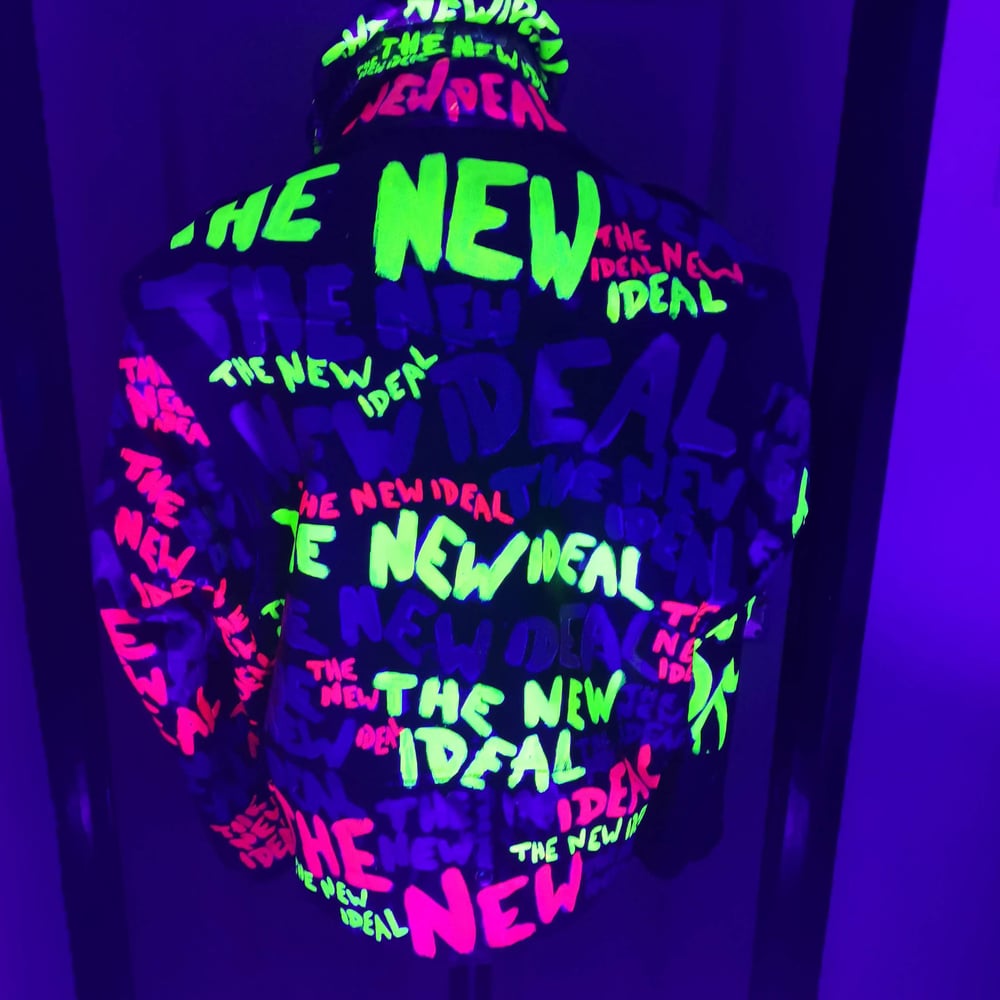 Labelled size 46.
Armpit to armpit to armpit flat 60cm
Vintage leather jackets are carefully selected and inspected before using them as canvases to create one of a kind wearable art pieces. As they are vintage and pre-owned, bare in mind they may have a bit of wear in the leather and scruffs in places as not brand new but nothing that distracts from the art- rather adding to the uniqueness of the jackets and the punk vibe each jacket possesses.
Eco friendly packaging, made in the UK.
*Printful products not included*