THE NEW IDEAL BLUE AND PINK TOP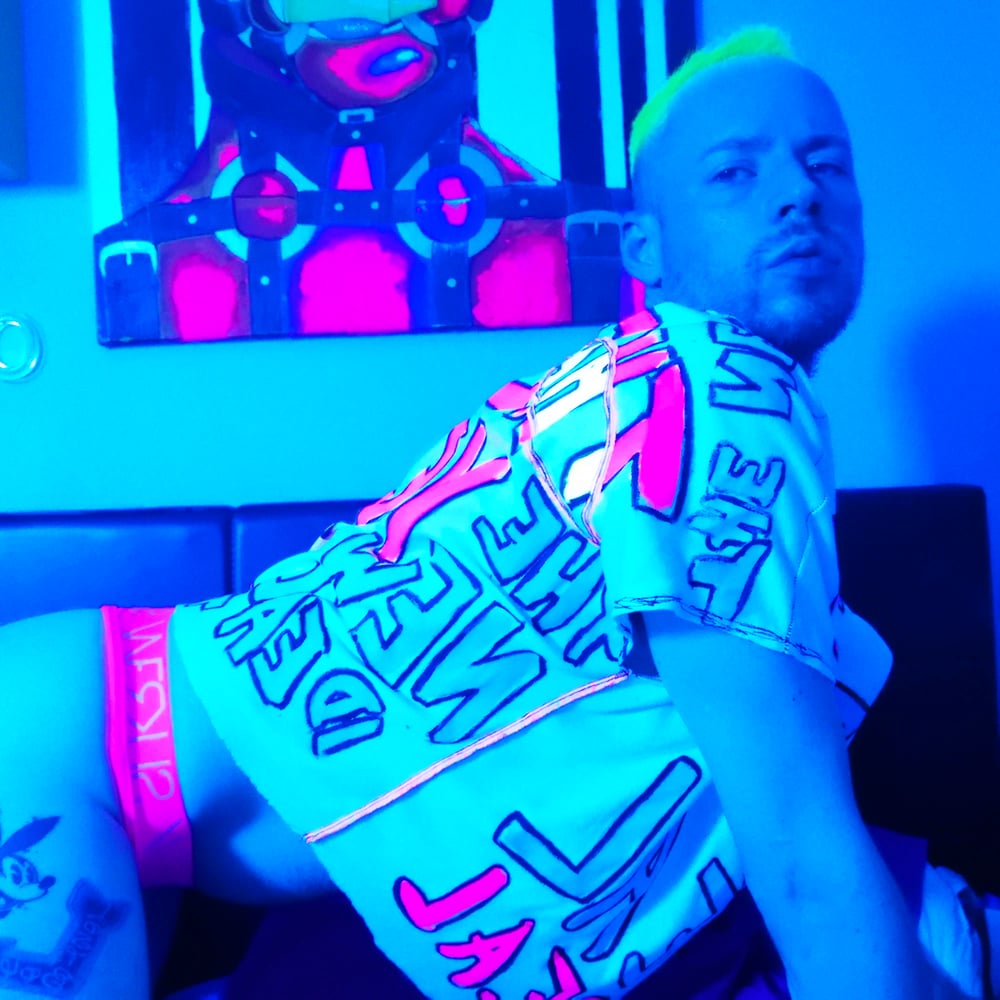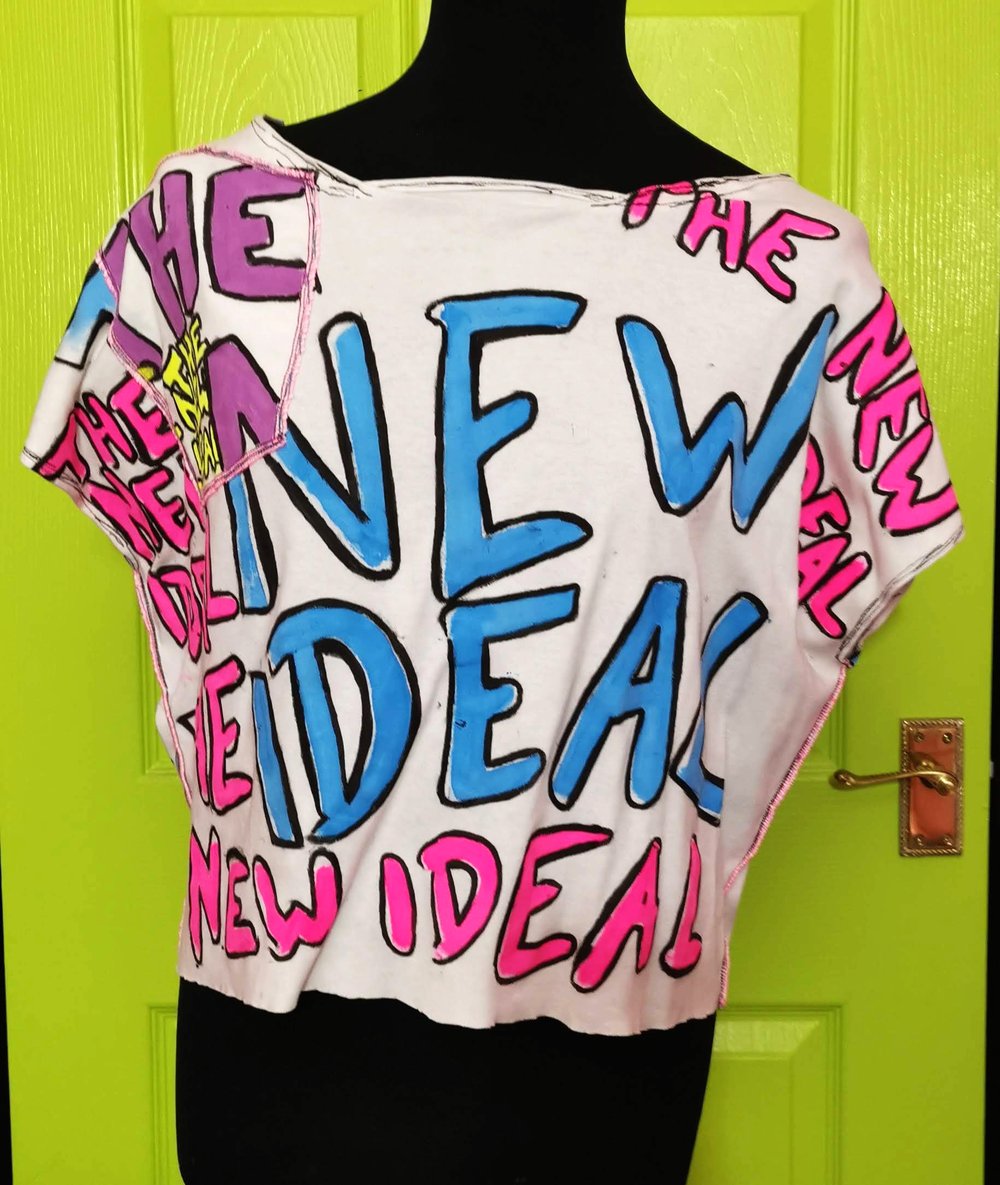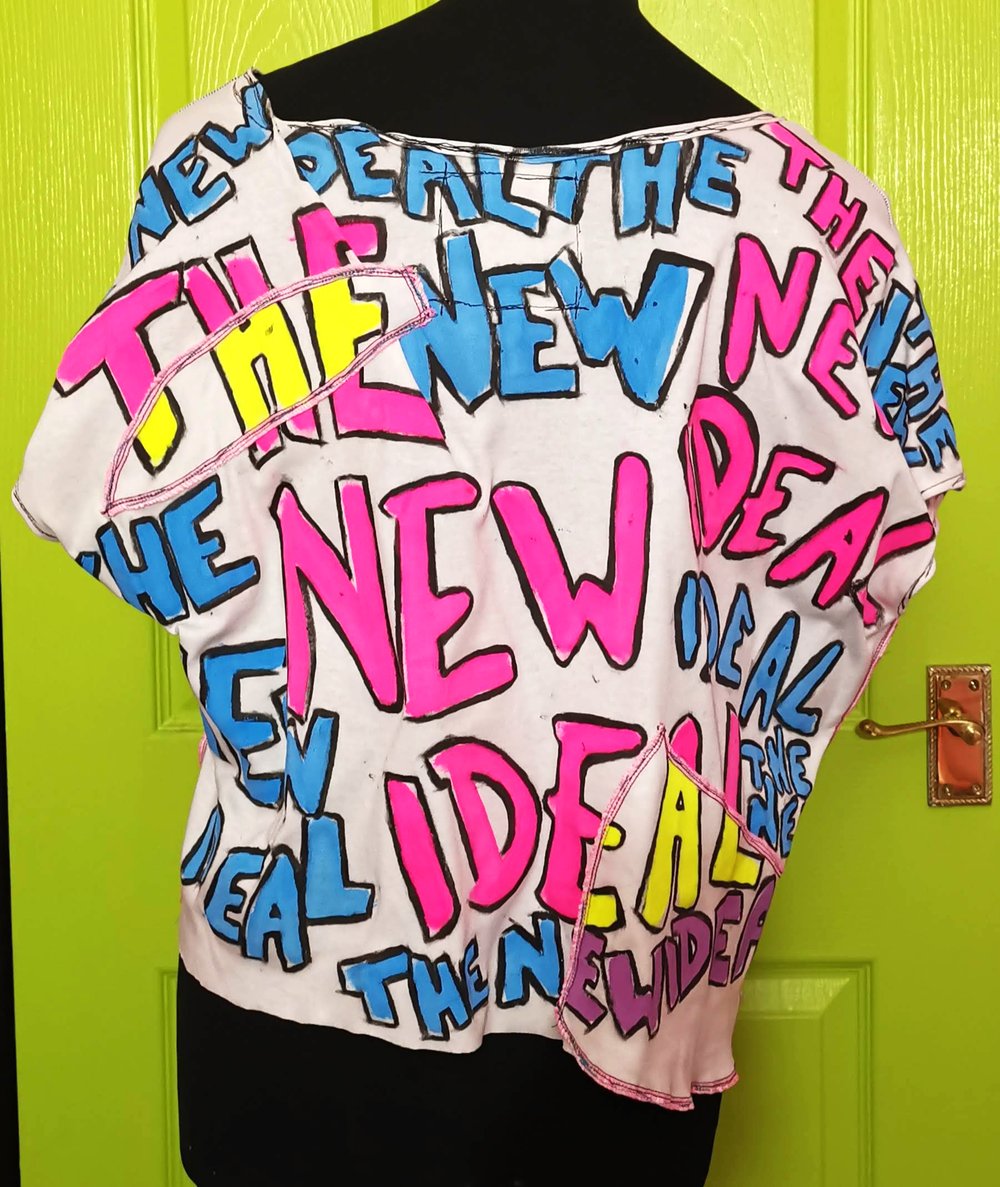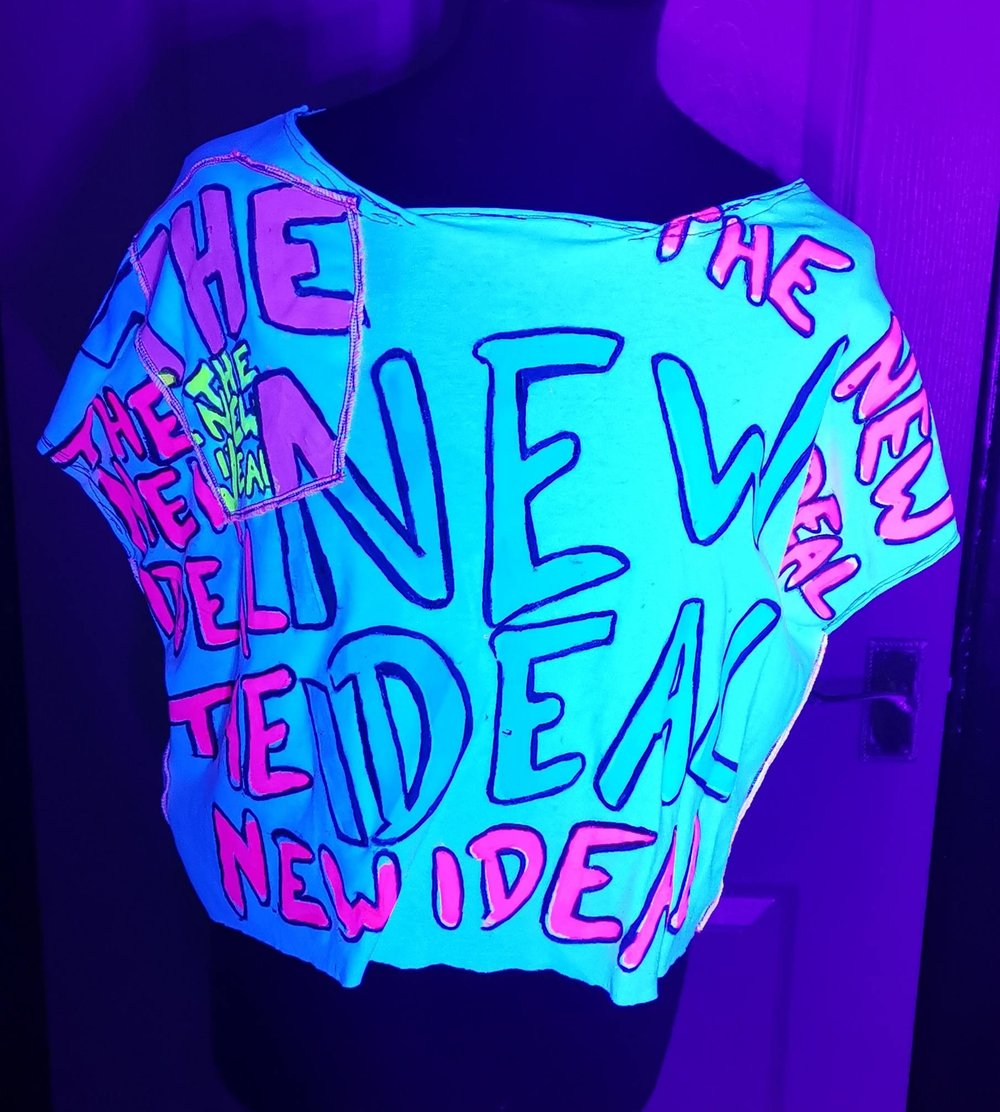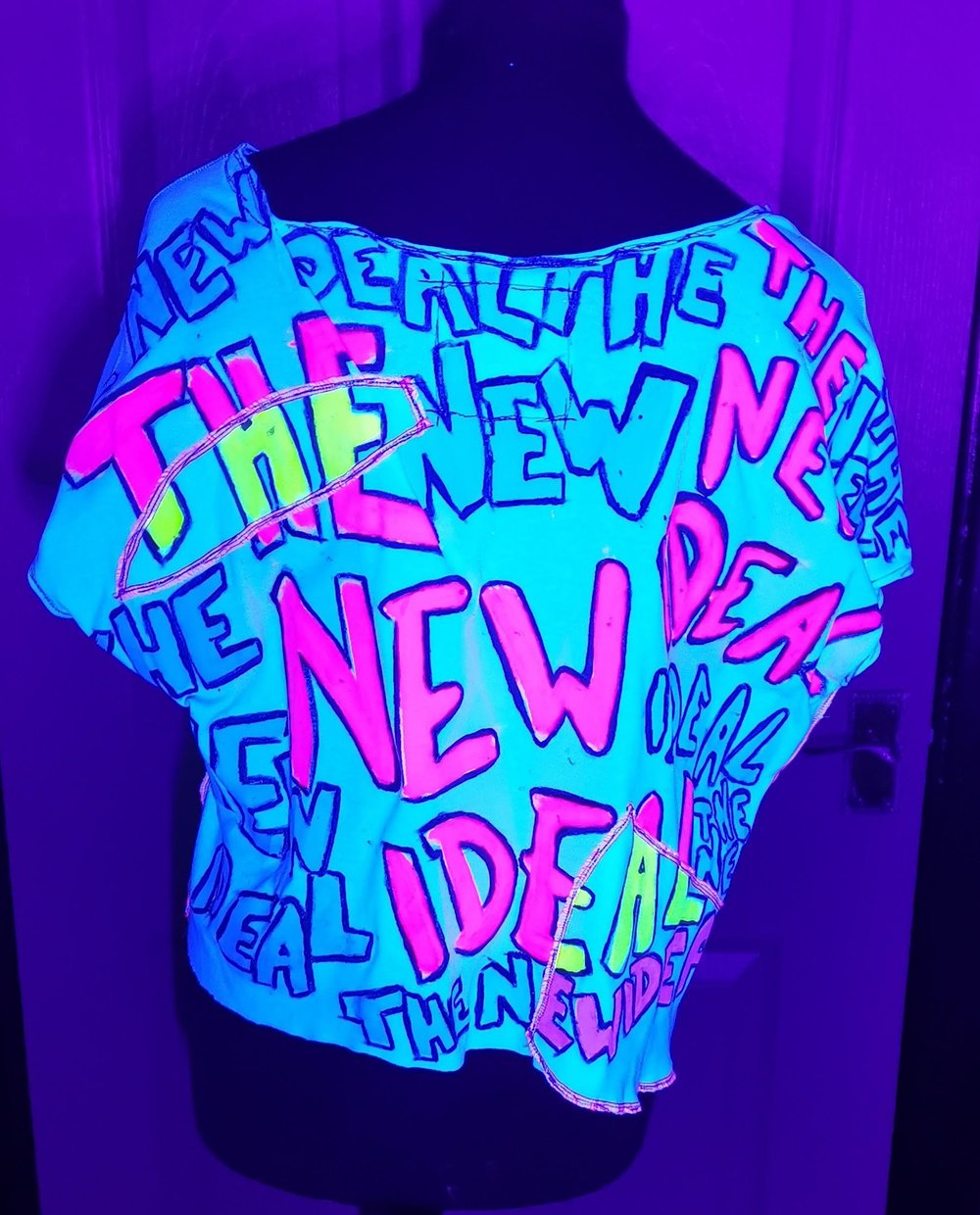 Unisex
One of a kind piece with hand painted with hand painting font and scribble-like stitching detail on the hems and on the patchwork.
Handmade by myself.
Material:
White 100% Cotton Stretch Jersey Interlock Fabric, Manufactured in the UK.
Glows under UV lighting,
Model is a size XS and is 5'7
Arm pit to arm pit- laid down flat 61cm
Waist- laid flat 53cm
Neckline to the bottom 43.5 cm
Hand wash only in cool water.