PONY BOI TANK TOP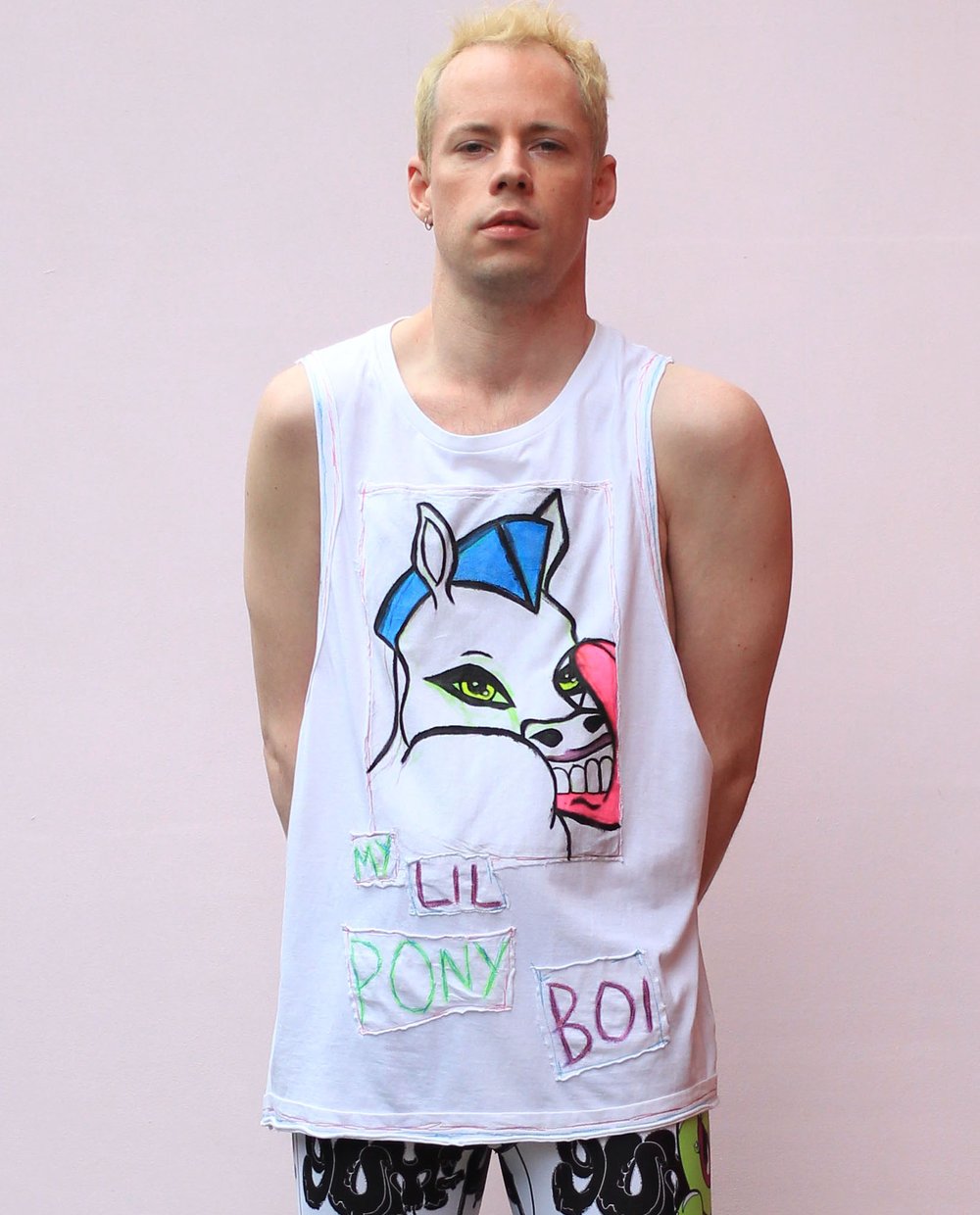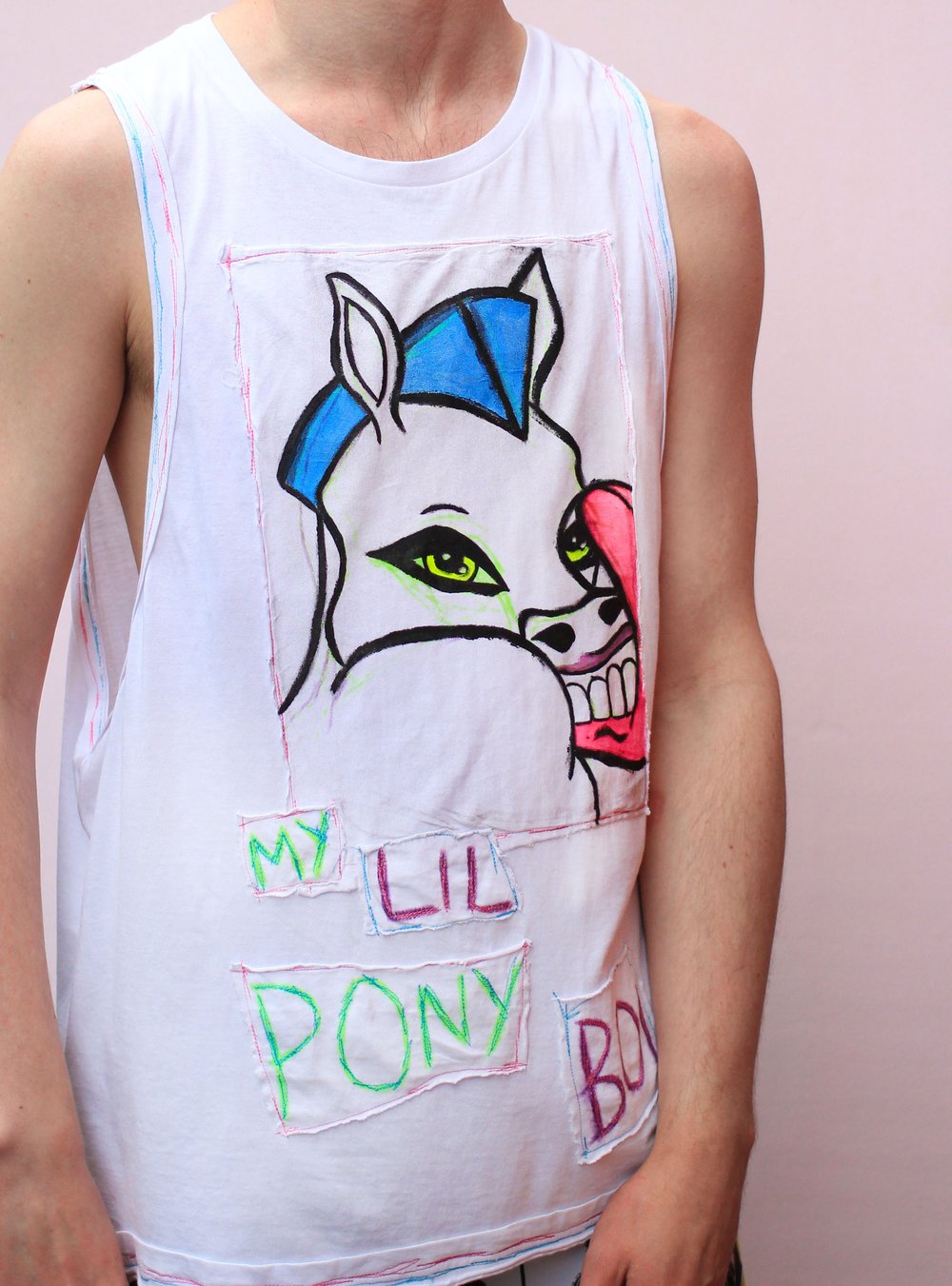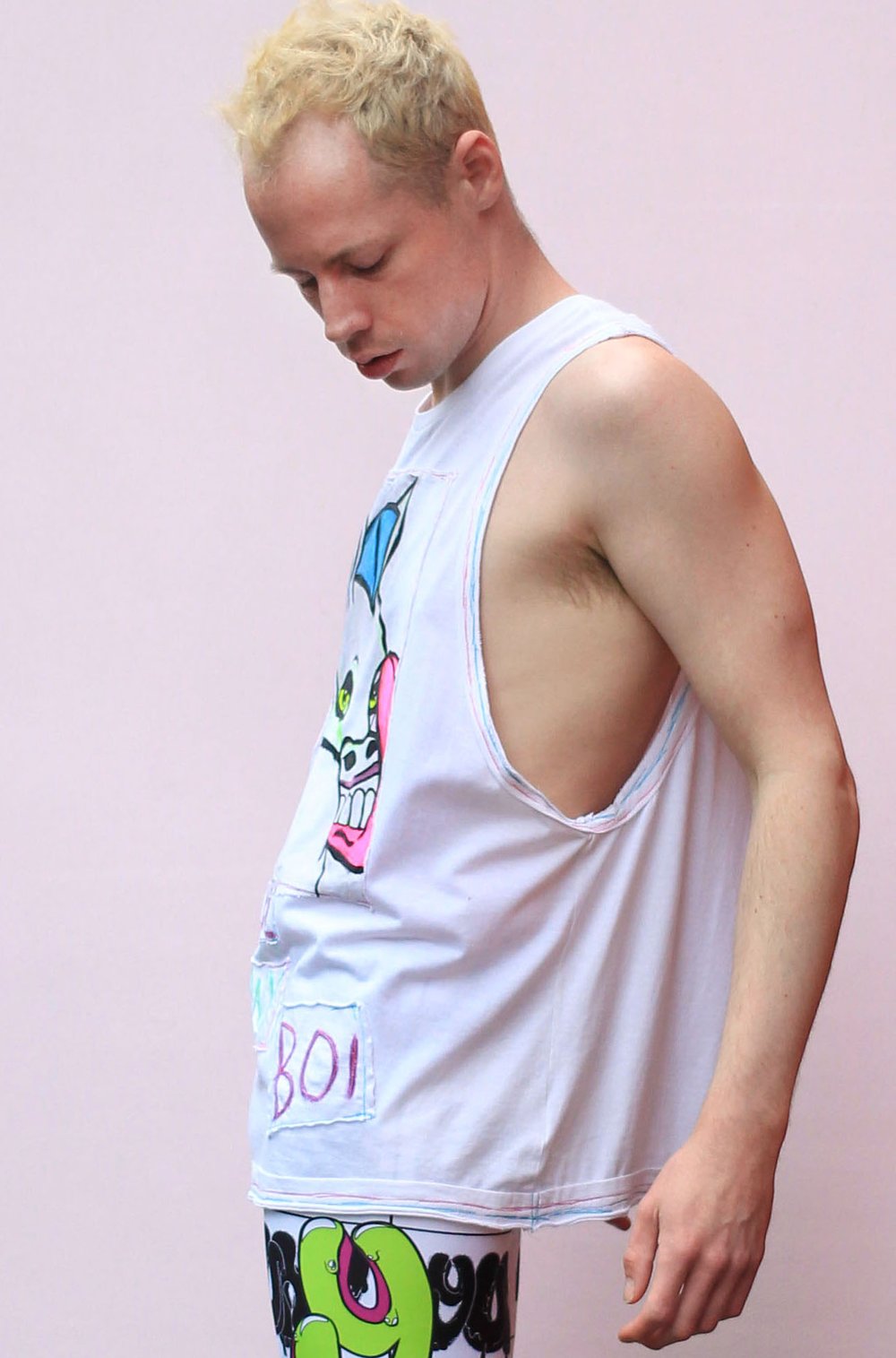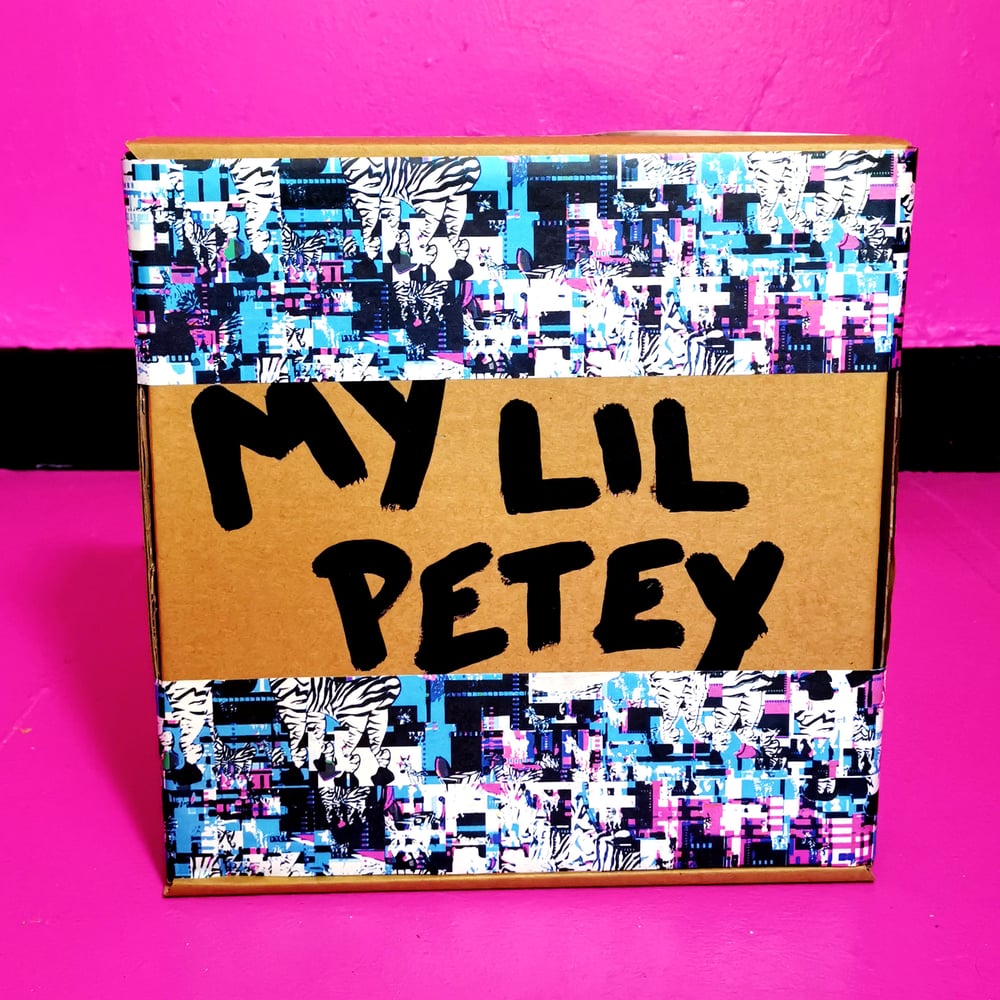 -One of a kind piece with hand drawn and painting illustration.
-Scribble pink and blue stitching on the hem of the sleeve and round the bottom to create the a drawn effect.
-Glows under UV lighting, ideal for raving and partying.
*MODEL IS A SIZE XS 5'7 tall*
-Customised t-shirt from B&C Collection 100% organic cotton.
-Label marked size 2XL .
- Hand wash only in cool water.
-Colour may fade over time.
Packaging:
Eco is friendly and recyclable, made in the UK.
*Printful products not included*