PONY BOI CROP TOP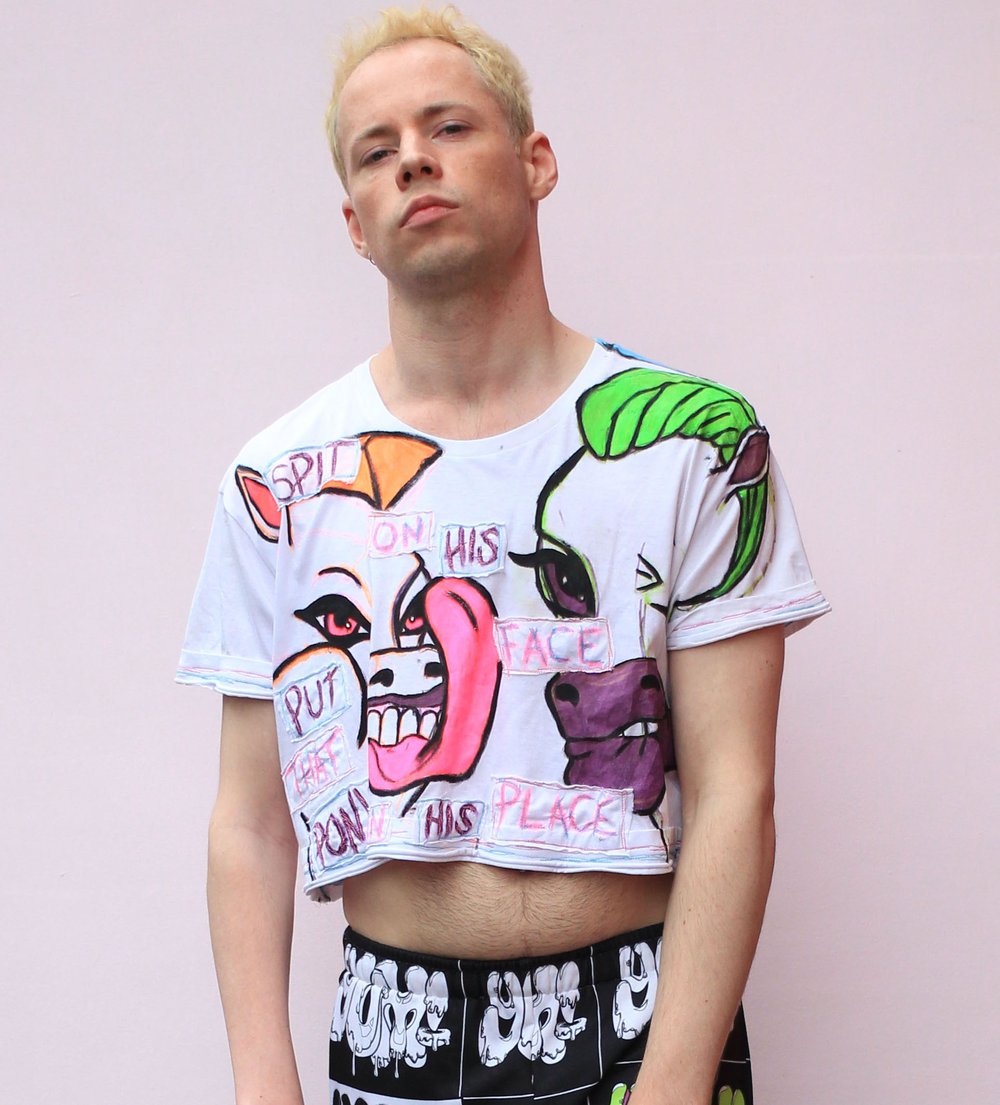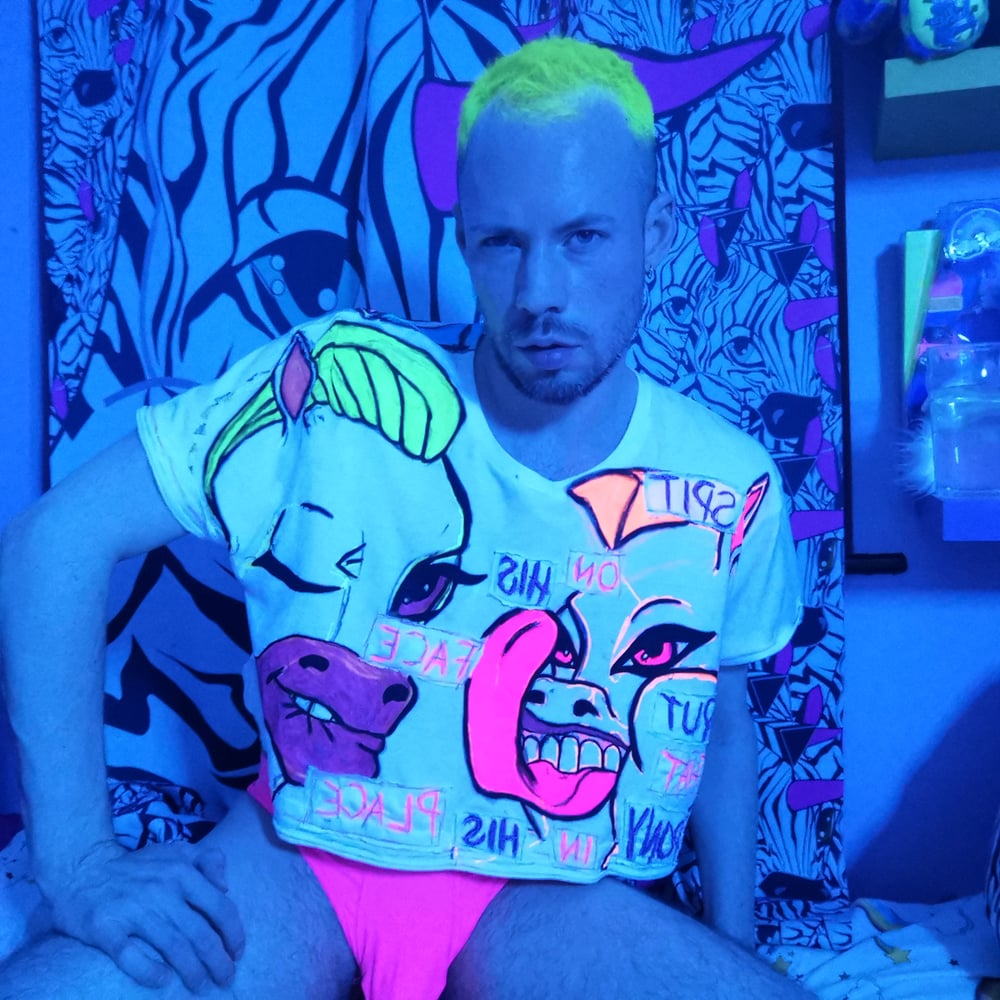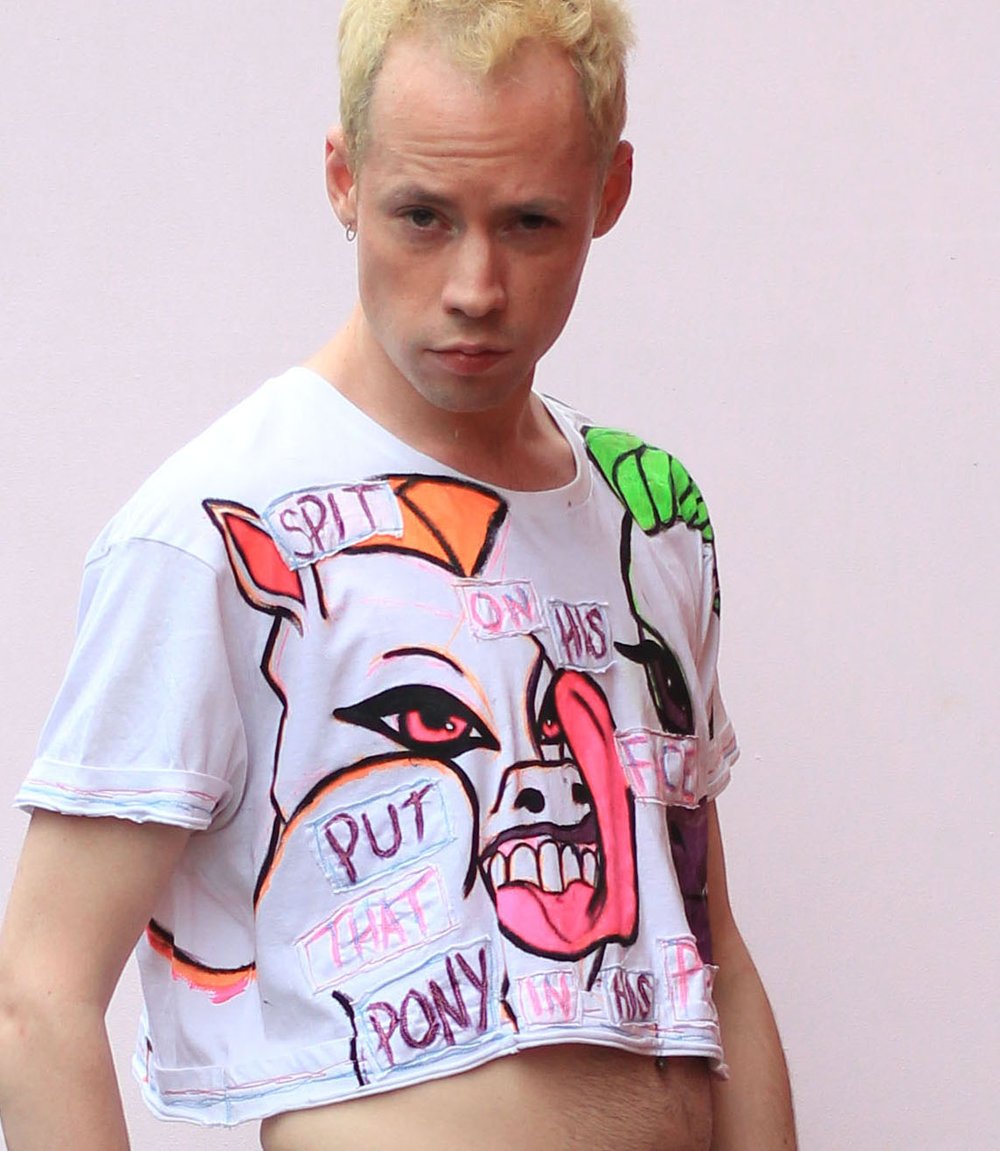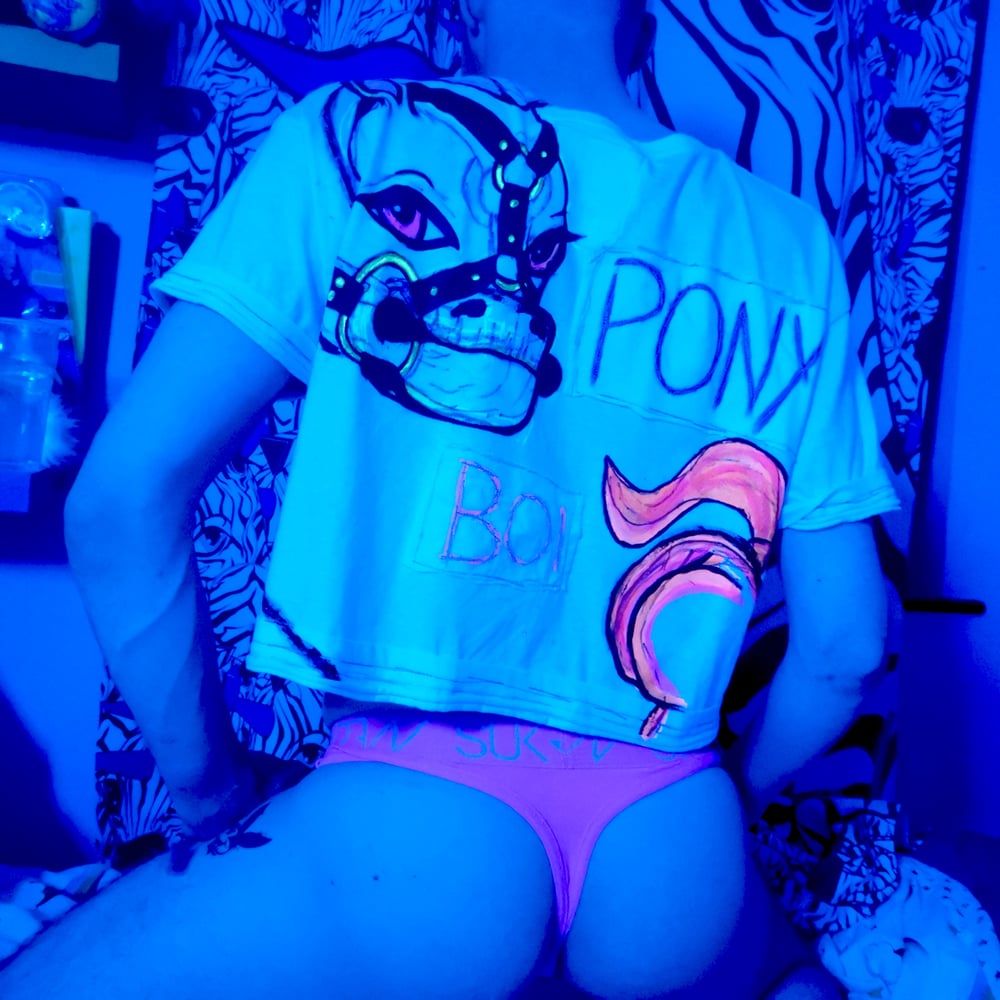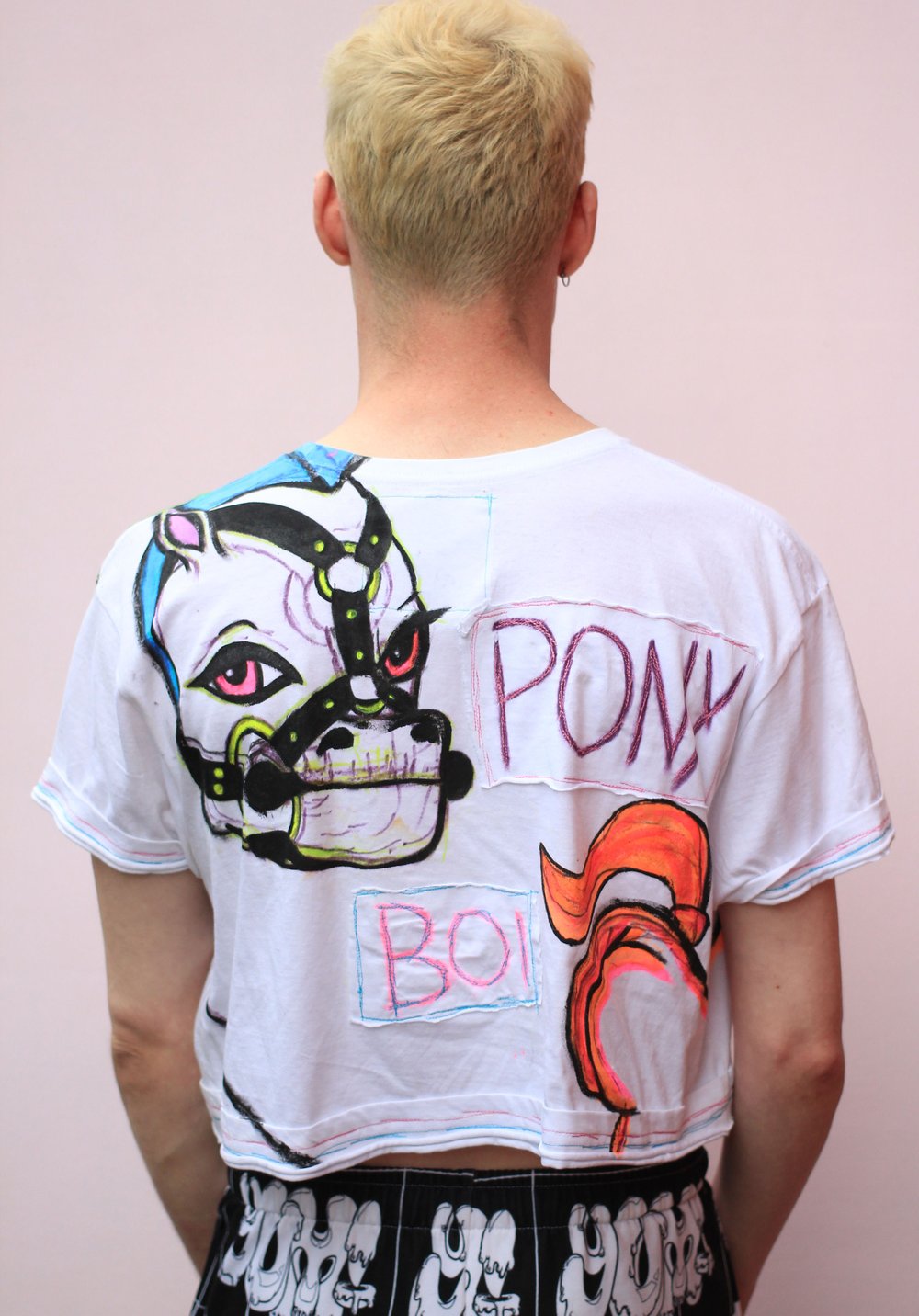 Unisex
One of a kind piece with hand drawn and painted illustrations by me.
Inspired by PC Music icon, SOPHIE.
Scribble pink and blue stitching on the hem of the sleeve and round the bottom to create the a drawn effect.
Glows under UV lighting, ideal for raving and partying.
Label marked size 2XL .
Width laid flat 59cm
Neckline to hem 34cm
*MODEL IS A SIZE XS 5'7 tall*
Customised t-shirt from B&C Collection 100% organic cotton.
Hand wash only in cool water.
Packaging:
Eco is friendly and recyclable, made in the UK.
*Printful products not included*