PINK DECONSTRUCTED SHIRT PINAFORE DRESS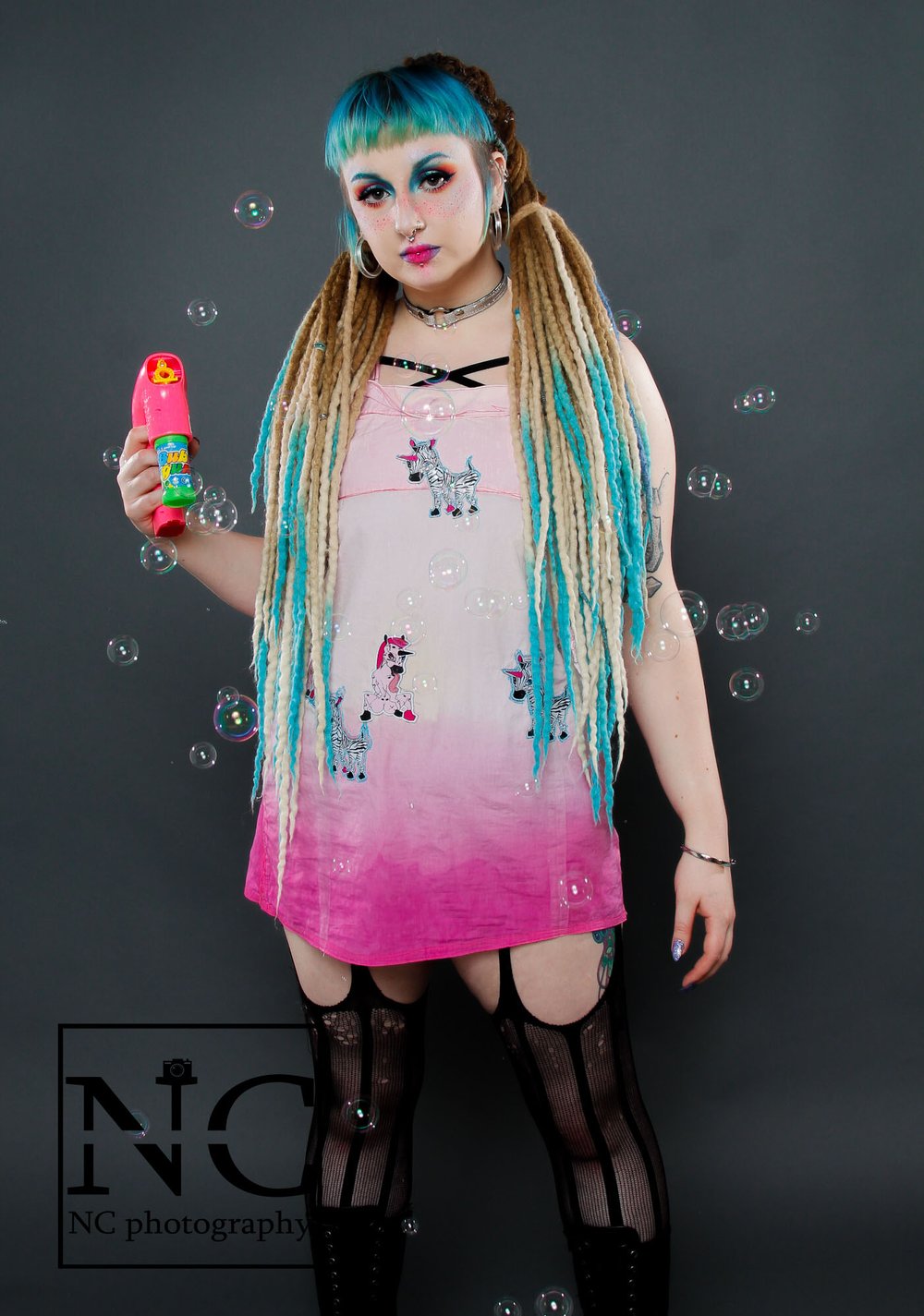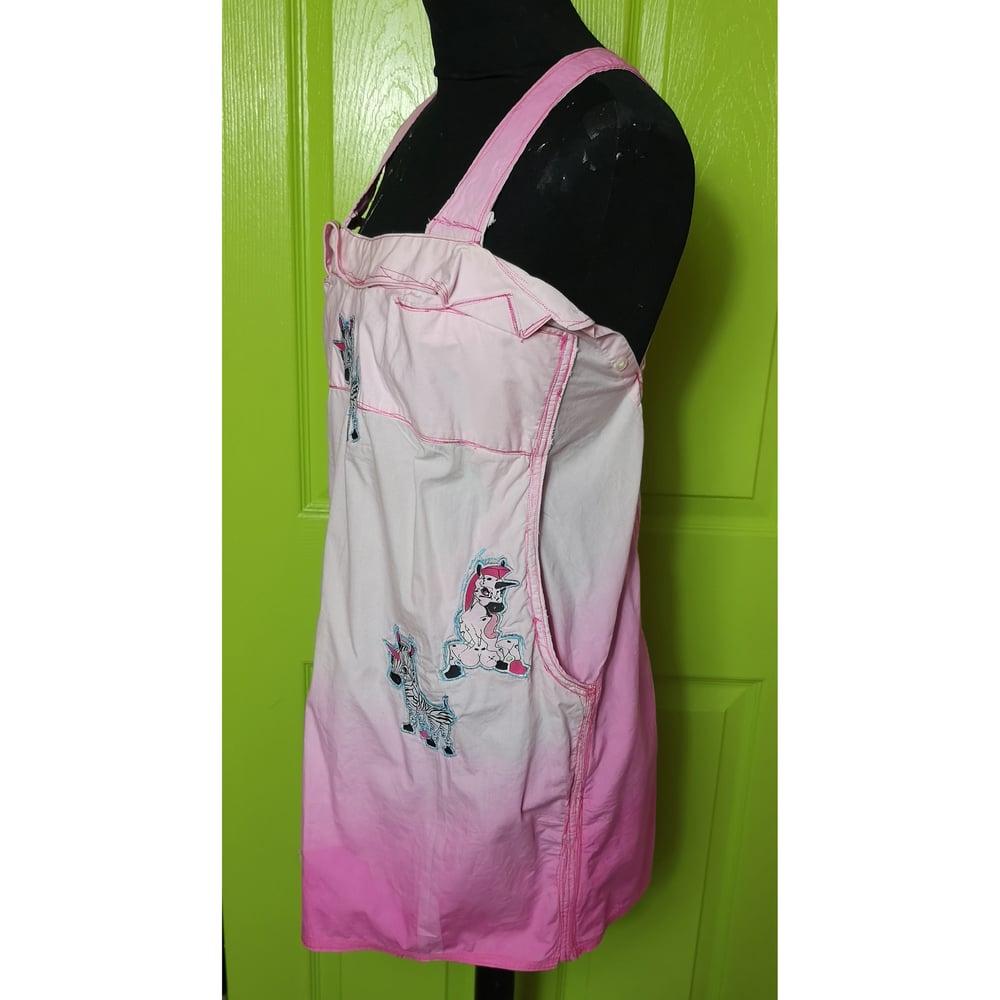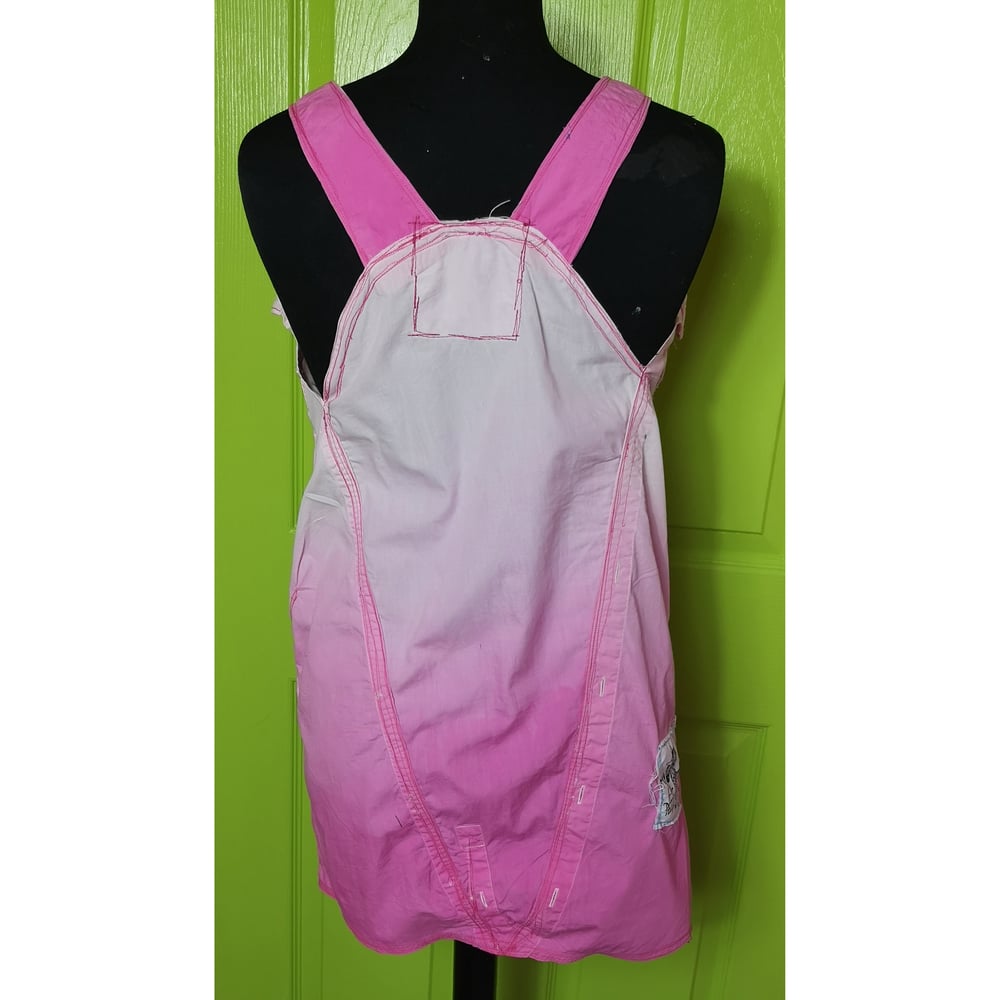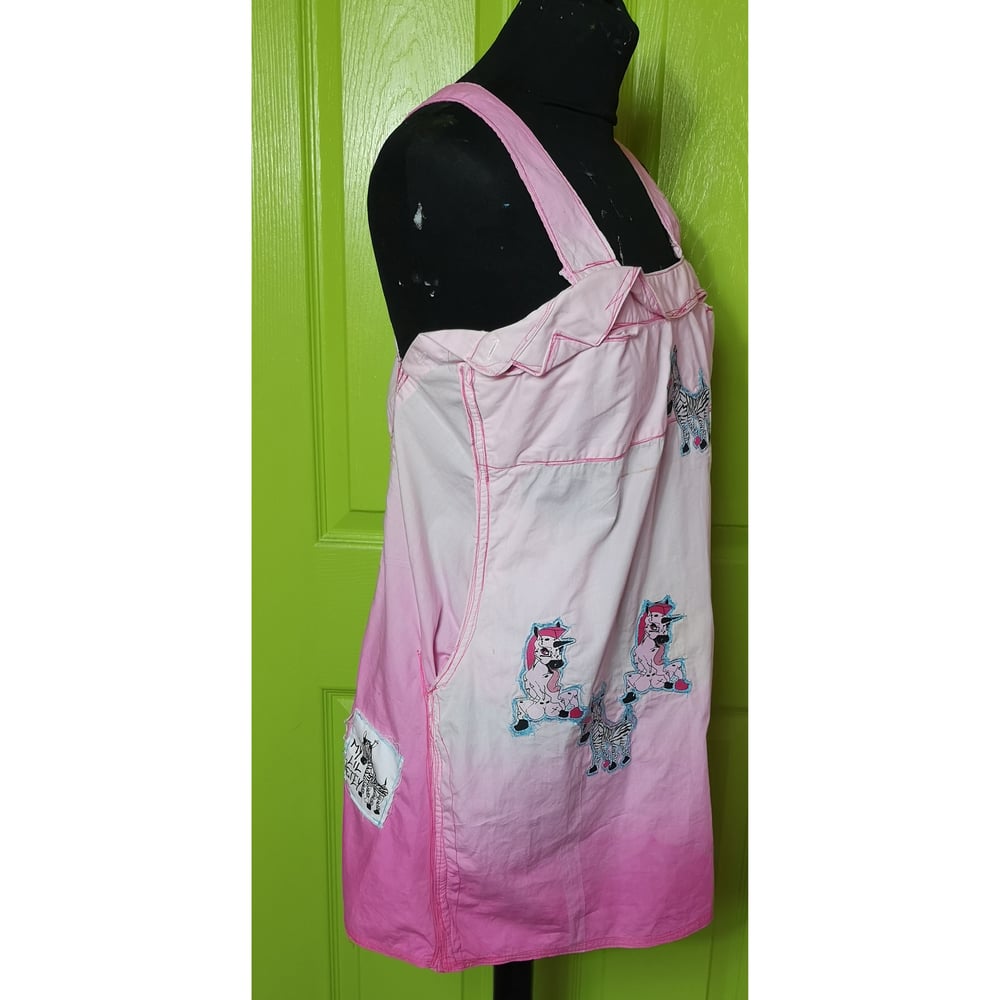 -Size: width laid flat on the hip 48cm. Waist 42cm
-Fits up to size 8/10 UK
-Length: 60cm,
-Straps: 33cm
-Material: Cotton
-Colour: Pink gradient
-YUM & ZANBY patches sewn on.
Handmade in Leeds, UK by the designer Peter Marsh out of deconstructed garments, reconstructed to create something unique.
Packaging:
Eco is friendly and recyclable, made in the UK.