FRAGILE MASCULINITY T-SHIRT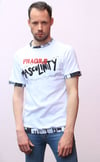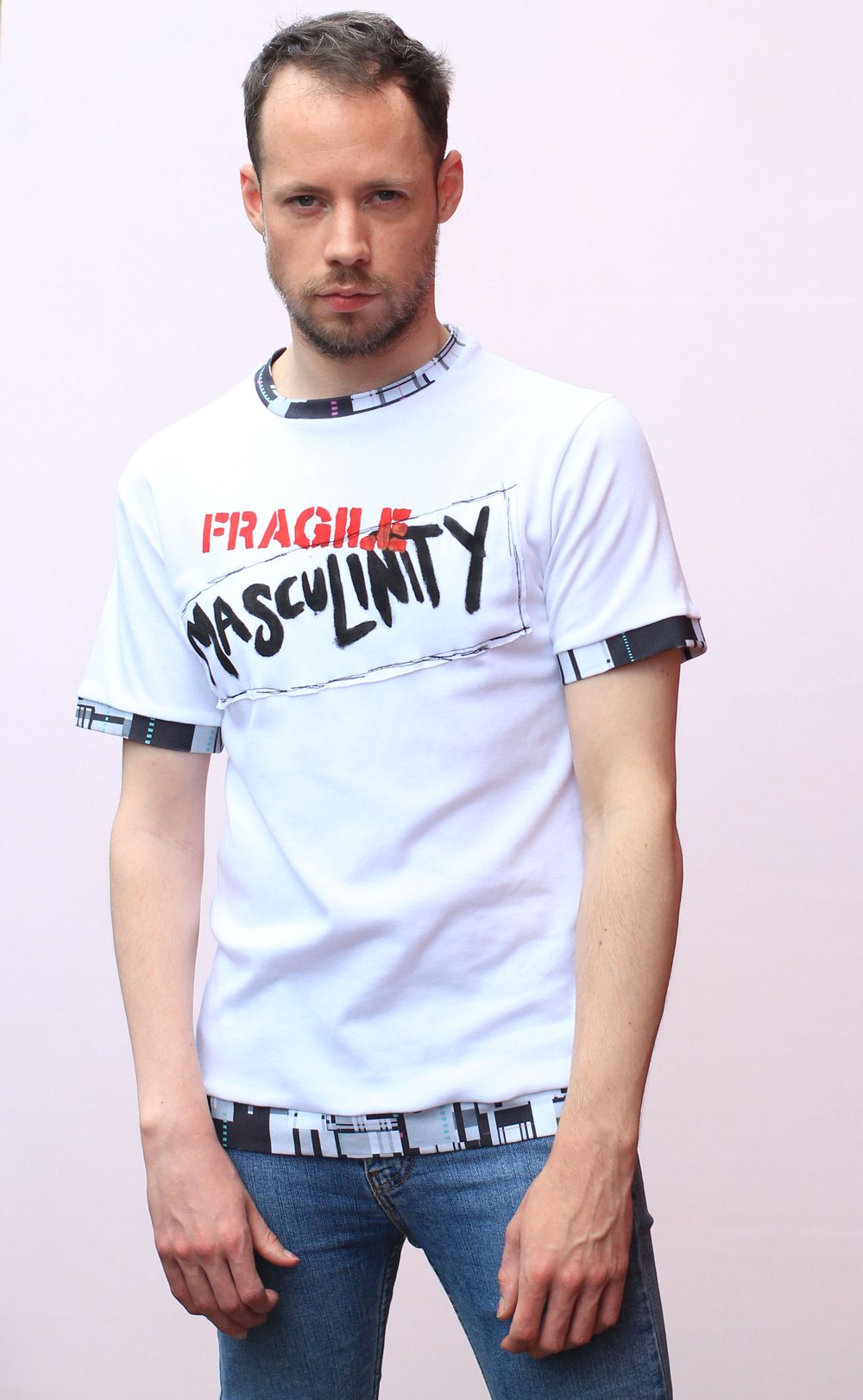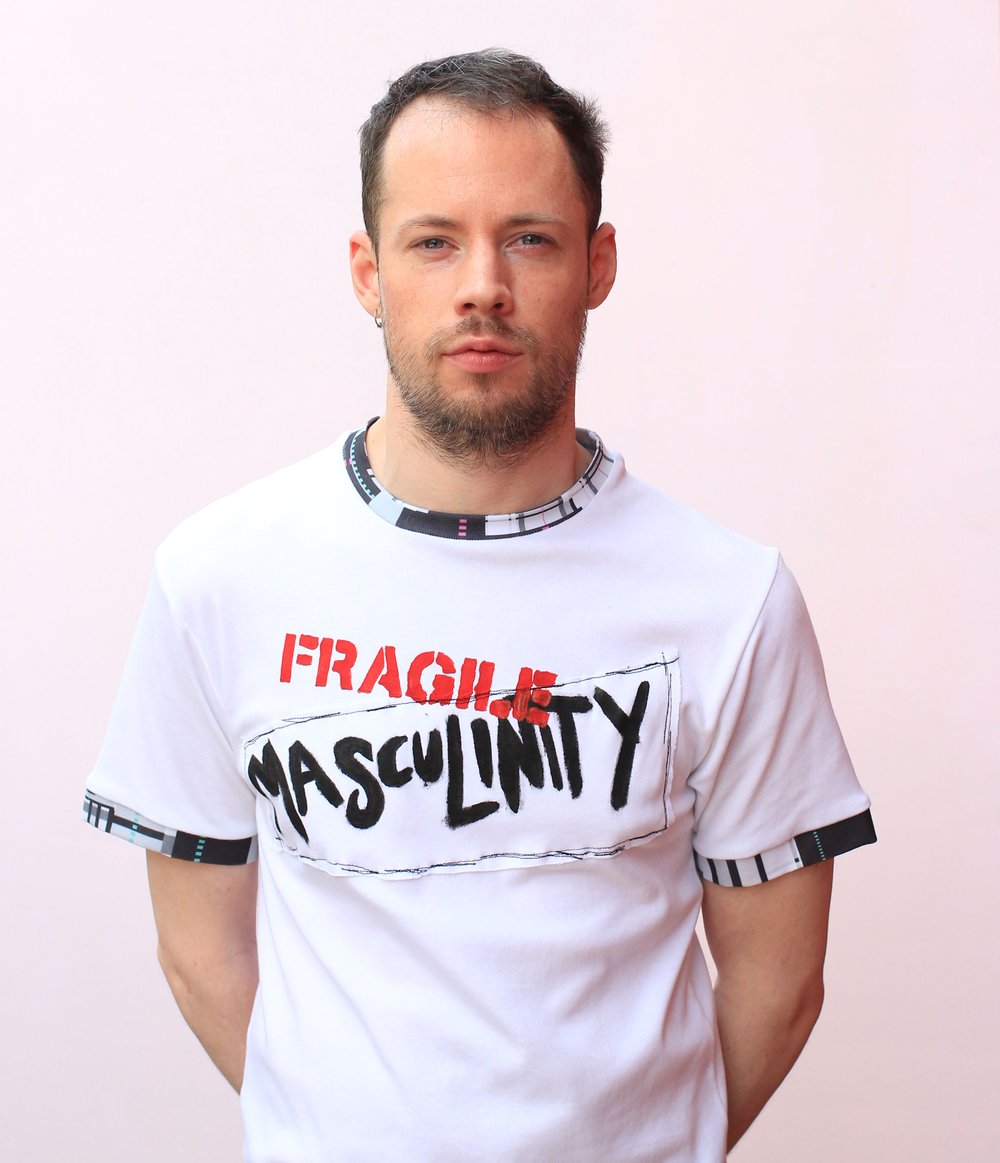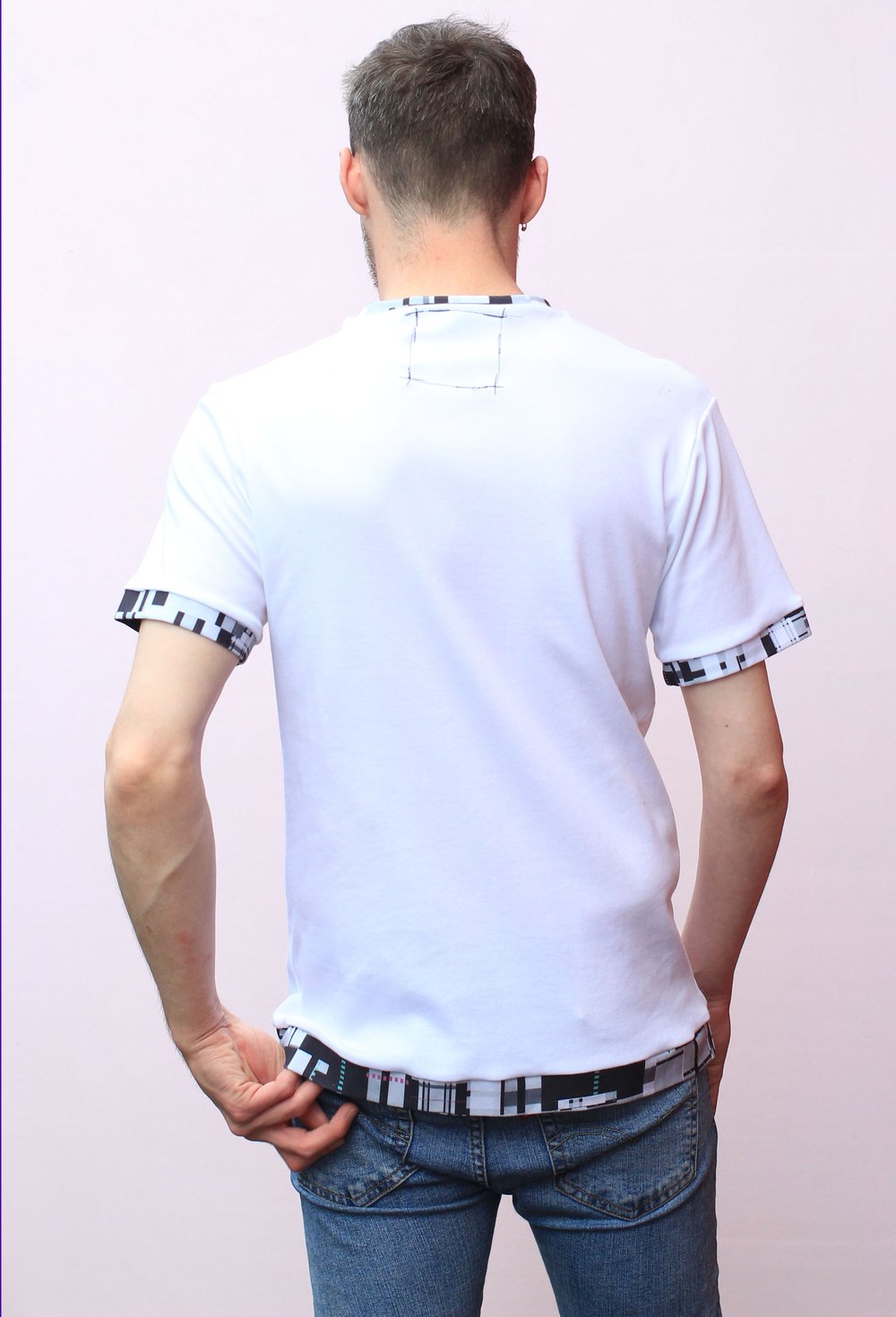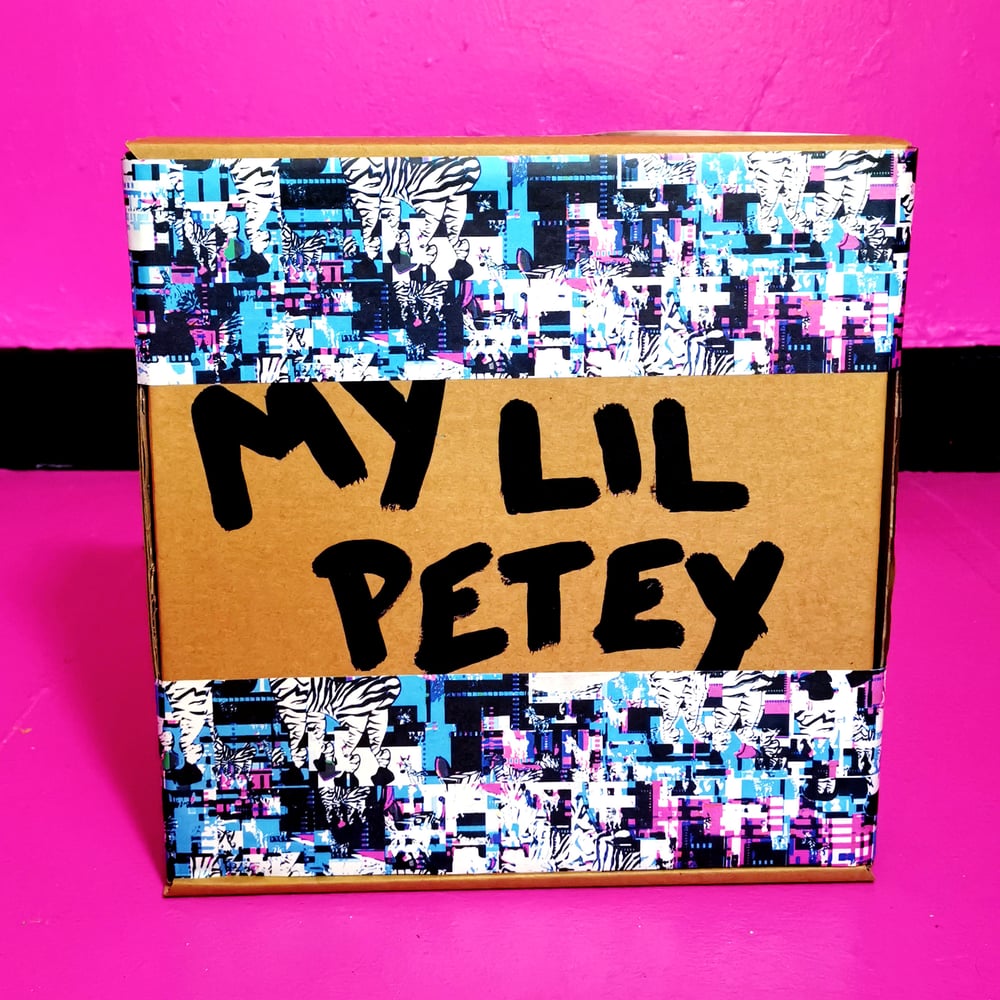 Each t-shirt is hand made and is unique with hand painted applications using high quality textile paint.
Model wears XS and is 5'7
Material:
The digital print is produced by Cotton Bee, designed by Peter Marsh and exclusive to My Lil Petey.
-Single jersey 92% cotton, 8% lycra, 230 g/m2.
For every order of fabric we place to Cotton Bee, they plant 1 square metre of forest.
Together with the Forest Forever Foundation.
To learn more go to https://ctnbee.com/en/sustainability
White 100% Cotton Stretch Jersey Interlock Fabric, Manufactured in the UK
Care Instructions:
Machine wash warm or cool on a delicate setting, using phosphate-free detergent.
We discourage the use of bleach and strong stain removers. If you use capsules or other cleaning agents that you place directly in the drum of the washing machine, make sure that the detergent does not come into direct contact with the printed side of the fabric.
Dry the fabrics in an airy room or outside. If you hang fabrics on a clothesline, discolouration may appear in the places where the fabric bends – you can avoid it by hanging a folded towel on the line under the fabric.
Packaging:
Eco is friendly and recyclable, made in the UK.
*Printful products not included*